Alum Sludge Mixing System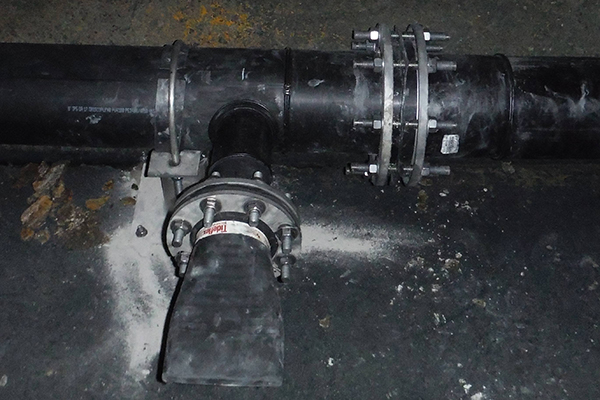 Application / Industry: Water Treatment
Customer Name: Halifax Regional Water Commission, Halifax, NS
Consulting Engineer: Halifax Staff Engineering
Process Fluid: Waste Alum Sludge
Process Treatment Method: Storage Tanks No.1 & No.2
Challenge
The Halifax, Nova Scotia Water Treatment Facility's two existing alum sludge storage tanks were causing operational problems for processing alum sludge. Due to the sloped floor configuration of the tanks and high settlement rate of the alum sludge, solids concentration from tank discharge was inconsistent, producing detrimental effects on the dewatering efficiency, increasing the cost to dewater the alum sludge. Also, accumulated sludge areas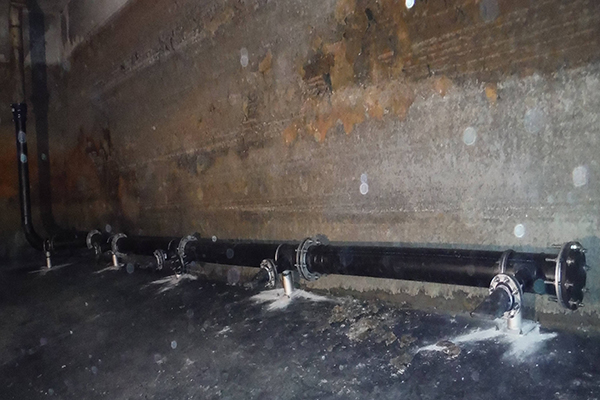 were developing making maintenance extensive.
Solution
Red Valve Tideflex® Technologies engineers designed a multi-port Hydraulic Mixing and Recirculation System (HRMS) which utilized a recirculation pump to recirculate tank fluid through a multi-nozzle distribution system. Because they only open relative to mass flow and pressure, Tideflex® variable-orifice "duckbill" nozzles provide the highest discharge velocity at the transfer flow, since they only open relative to mass flow and pressure. Their flexible openings also allow large solids to pass through each variable orifice, after which they return to their optimal position.
The design of this system was to generate a high velocity force to move solids toward the collection sump, as well as provide mixing across the entire volume of the tank. The multi-port configuration was key in providing mixing to all areas across the tank.
Results
The Tideflex® multi-port mixing system uses high velocity discharge of the fluid mass flow from the nozzles to apply energy for mixing to the fluid and solids. The Tideflex® system enabled the alum sludge fluid to become homogeneous and consistent in solids concentration. This resulted in an increase in efficiency of the dewatering equipment and significant reduction in polymer addition. The monthly maintenance of solids accumulation was also eliminated, further reducing overall maintenance cost of the system. Cost savings resulted in a complete payback of the Tideflex® system within just four (4) years.