Innovative In-Line Check Valves Solve Flooding in Long Island, NY
Challenge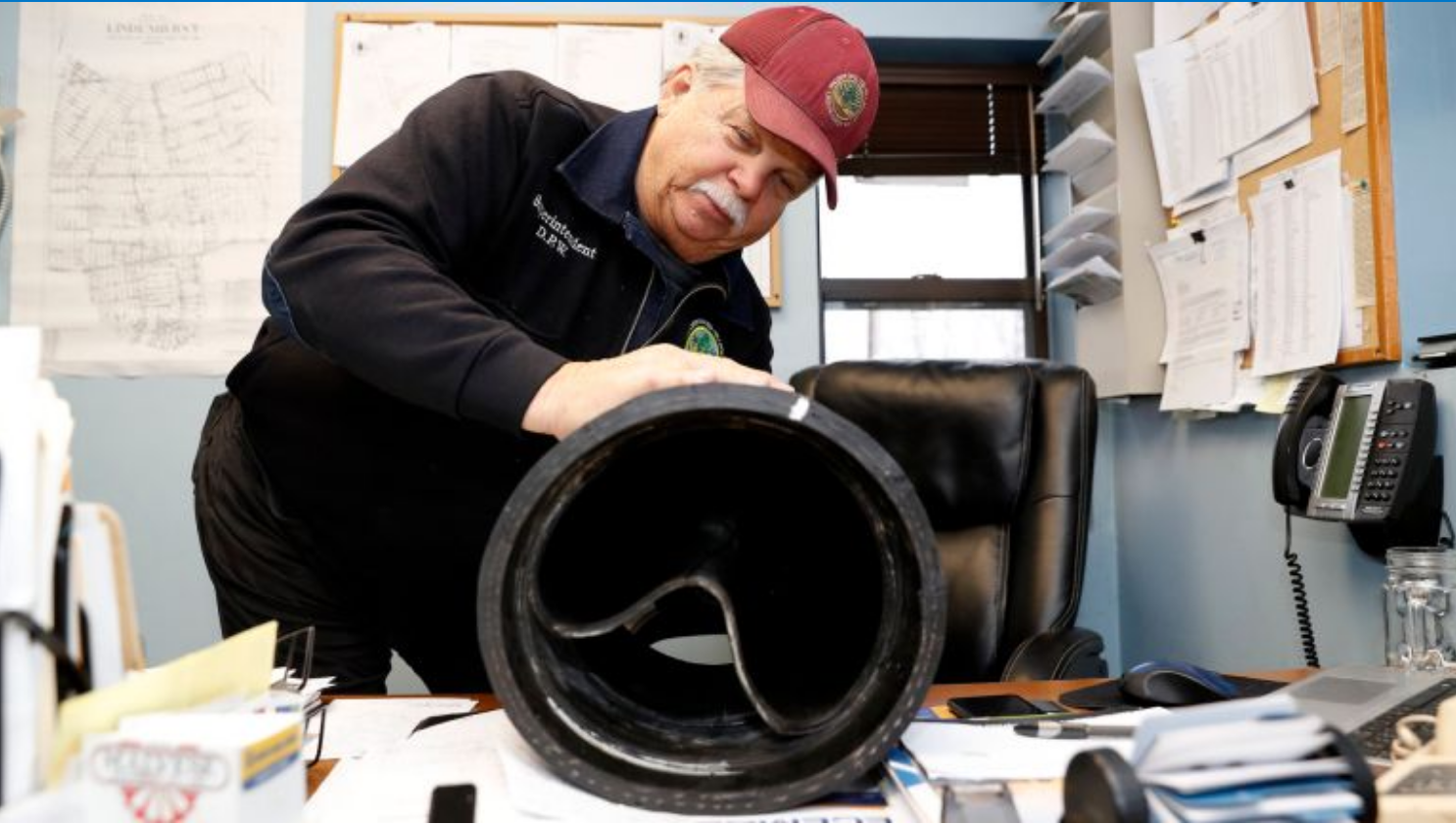 For years, residents of the Village of Lindenhurst in Long Island, NY, have suffered with serious recurring flooding issues. During storms, flooding could reach several feet in such a short time that residents found themselves suddenly trapped, unable to drive safely, with school buses unable to pick up children. Even more concerning, emergency vehicles were unable to reach people in need of help.
A group of residents explored legal action as flooding had become disruptive and dangerous over the past few years. The Village of Lindenhurst needed a cost-effective solution before the multitude of problems caused by recurring storm flooding became worse.
Solution
After a thorough review of options with engineering consultants, local officials selected CheckMate® UltraFlex® In-Line Check Valves, manufactured by Red Valve Company, to help prevent the backflow problems causing flooding. The patented CheckMate® UltraFlex® Valves restrict water from flowing back into the streets, effectively eliminating backflow while also helping to protect area wetlands and beaches. The market has seen a number of knock-off products imitating the CheckMate® UltraFlex® In-Line Check Valve. Customers are urged to be aware of these products as they do not oprate at the same level of efficiency.
The CheckMate® UltraFlex® In-Line Check Valve's exceptional durability and performance were other factors in the selection for this installation. Each valve is made with multiple layers of natural and synthetic elastomers, with no molded parts, rivets or fasteners that can come loose or break. This makes the CheckMate® Valve essentially a lifelong product that is maintenance free and user friendly.
Results
Installation of the CheckMate® UltraFlex® In-Line Check Valves was easy, since no adjustments to the structure or pipe were necessary. The valves run on differential pressure, so no outside energy source is needed. By installing CheckMate® UltraFlex® In-Line Check Valves, the Village of Lindenhurst, NY and other nearby communities were finally able to find a cost effective, low maintenance and permanent solution to a large and difficult flooding problem.